Are you looking for a perfect smile? Do you want to feel more confident in your appearance? An orthodontist can help! Milestone Orthodontists specialize in straightening teeth and improving smiles. With the help of an orthodontist in West Orange, you can achieve the perfect-looking smile that will make you feel more satisfied and empowered.
About Orthodontics in West Orange, NJ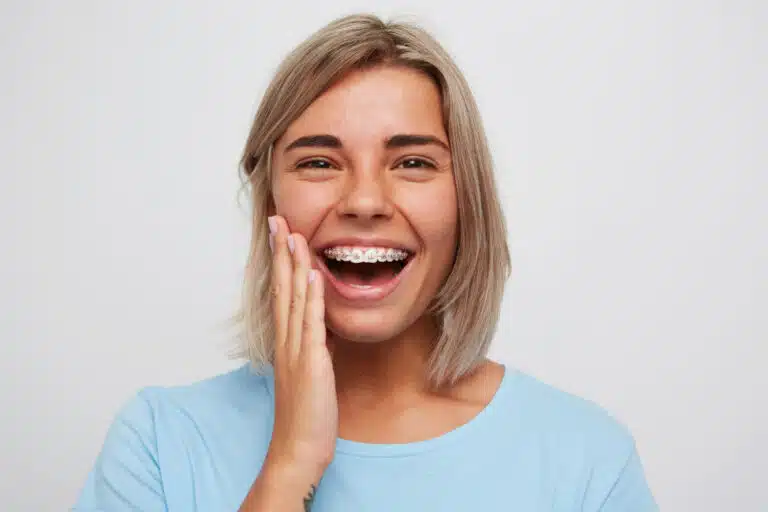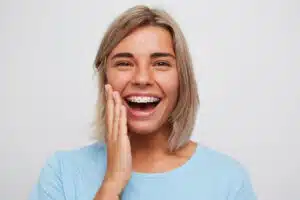 Conveniently located just a few miles from Manhattan, West Orange, NJ offers a unique combination of suburban life and urban amenities. With its vibrant and diverse community, excellent school district, and easy access to New York City, it's no wonder that West Orange is a popular choice for orthodontic care.
Patients from different areas who don't prefer the busyness of some major cities can easily commute or drive to West Orange for orthodontic care. Whether you're from Newark, Jersey City, or other parts of New Jersey, Dr. Milestone (orthodontist in West Orange) is always just a few miles away.
Get directions to our West Orange, NJ Practice
Milestone Orthodontics is one of the most trusted orthodontic care providers in West Orange. Our orthodontic specialists in West Orange, Dr. Matthew Milestone and Dr. Zito specialize in treatments such as traditional braces, Invisalign®, orthodontic jaw surgery, Lightforce orthodontic techniques, and services such as TruDenta headache relief. With Milestone Orthodontics, you can be sure you will get the orthodontic care you need from a highly experienced and caring orthodontist in West Orange.
Available Treatments
One of the most important things to consider when deciding where to get orthodontic care is the availability of treatments. At Milestone Orthodontics, our orthodontist in West Orange offers a wide range of services including:
TRADITIONAL METAL BRACES
Traditional braces are the classic treatment for straightening teeth and correcting bite issues. Braces consist of metal brackets that are bonded to each individual tooth and an archwire that runs across the entire bite and connects all the brackets. This technique administers tooth movement through orthodontic planning and adjustments.
CERAMIC BRACES
An equally classic option, ceramic braces use the same mechanism as metal braces, but they utilize clear or tooth-colored brackets to make them less visible. These brackets are made of ceramic, a strong material that's subtle-looking and holds the wire in place. Dr. Milestone adjusts them periodically to help guide the teeth into their correct positions.
DAMON SYSTEM BRACES
Using a special bracket system, Damon System braces are smaller, more comfortable, and less visible than traditional metal braces. They require fewer adjustments and provide faster results. Damon brackets come in metal and ceramic types, depending on the patient's preference.
SURESMILE ROBOTIC BRACES
SureSmile orthodontic braces use 3D imaging and advanced robotic technology to provide an incredibly precise and faster orthodontic treatment. The orthodontist West Orange can program the SureSmile system to adjust your braces with greater accuracy and less force.
LIGHTFORCE BRACES
LightForce orthodontic braces are a type of fully digital treatment that uses customized brackets and wires. It aims to give patients the best results in the shortest amount of time. They are designed to provide less force to your teeth and gums, resulting in less pain and discomfort.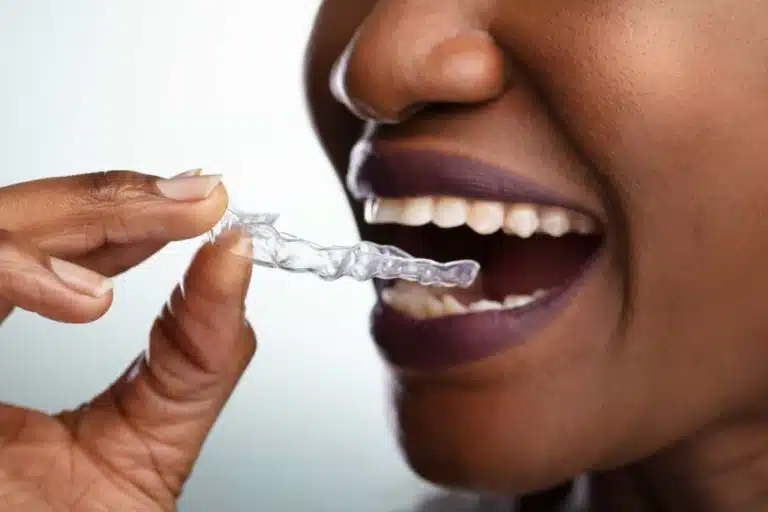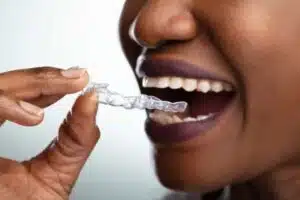 INVISALIGN ALIGNERS
Invisalign is a revolutionary orthodontic treatment that uses clear plastic, customized teeth trays. They gradually move your teeth into the desired position. Unlike traditional braces or the other aforementioned types, Invisalign aligners are practically invisible and can be removed for eating, brushing, and flossing. They are also fully digital so that orthodontists can plan and coordinate the treatment with precision.
OTHER AVAILABLE TREATMENTS AND APPLIANCES
Propel VPro+
One of the most common concerns patients have with treatments is how long it takes to remove braces and stop wearing aligners. With Propel VPro+, orthodontists can speed up treatment, reducing the time it takes for your teeth to reach their proper position. It is a hand-held device that uses micro-vibrations to stimulate bone remodeling, augmenting any treatment for braces or Invisalign patients.
Orthognathic Surgery
Not all cases of malocclusion are treatable with braces and aligners. In more serious situations, orthognathic surgery may be necessary to correct severe bite problems and other jaw misalignments. Dr. Milestone is a qualified oral surgeon, and he is experienced in performing orthognathic adjustments for severe malocclusions.
TruDenta Headache Relief
TruDenta is a pain relief therapy that uses ultrasound and laser technology to treat headaches, jaw pain, and other facial pain quickly and effectively. It is a non-invasive, drug-free treatment that can provide immediate relief from headache pain, and discomfort.
Consult Your West Orange Orthodontist for the Perfect Smile Today
Combining the convenient location, quality & selection of services, and Dr. Milestone's wealth of orthodontic knowledge, West Orange is the perfect destination for comprehensive orthodontic care. To get started on your journey to a perfect smile, contact Dr. Milestone and his team for an evaluation and consultation. With that, we look forward to providing comfortable care for you!
Click Here To Schedule Your Free Consultation Today