Types of Braces
Braces
Braces have one aim: to use gentle pressure to move teeth into proper alignment. Treatment time varies depending on age, patient compliance and the severity of the condition. Generally, treatment lasts for 24 months and is facilitated by ideal patient cooperation.
Types of Braces
Dr. Milestone and his team are pleased to offer patients the most advanced treatment options available.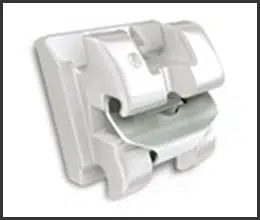 In-Ovation System
What makes in-ovation unique?
In-Ovation braces utilize a patented clip that engages the wire in the braces. This creates a free-sliding effect which reduces friction to allow teeth to move freely. As a result, you have less discomfort and faster treatment. With the In-Ovation system, teeth are free to move more quickly, easily, and comfortably.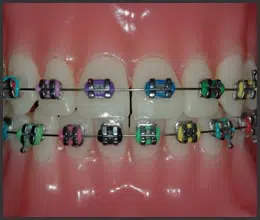 Traditional Braces

Elastics and ties used in older braces put pressure and friction on teeth which slows treatment and causes discomfort.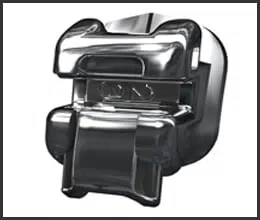 The Damon System
Damon braces are a revolutionary alternative to traditional metal braces, which can be uncomfortable and less efficient. Damon delivers a faster treatment time, greater comfort, and less office visits consistent high-quality.
These braces are different from the traditional systems, in that they are light, discreet, and far gentler than the traditional brackets, wires and bands. Damon braces use special "shape memory" titanium wires that gently guide teeth into their proper position.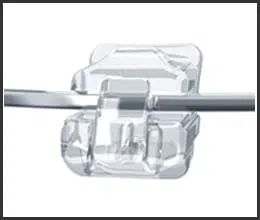 Damon Clear

Damon® Clear combines clinically proven low-friction benefits of self-ligation technology with the aesthetically pleasing look all patients desire. The result of this innovative union is a crystal-clear appliance that surpasses expectations in both appearance and functionality.
Created with patient comfort in mind, Damon® Clear is also sturdy and impervious to discoloration. All Damon brackets are custom fit for greater reliability.
Why Choose Damon Braces?
Damon braces delivers a faster treatment time, greater comfort, and less office visits consistent high-quality results because:
Damon's self-ligating braces eliminate the need for elastic or metal "ties". With Damon tie-less braces you can experience treatment without tightening.
Light high-technology shape-memory wires that move teeth faster and require fewer adjustments.
A new clinically proven treatment approach that aligns your teeth and enhances your facial aesthetics—usually without extractions or rapid palatal expanders.
For questions and concerns on the above Damon Braces or other orthodontic related issues, please contact our office at your convenience. Our experienced staff is exceptionally trained and ready to help!
---
Parts of Braces
Bands
Bands are a ring of metal, which fit around the molars and sometimes premolars. The bands are selected from a range of sizes in order to find the tightest fitting band. The bands are sealed in position using dental cement that contains fluoride to prevent any decalcification during treatment.
Brackets
The brackets hold the archwire against each tooth. The archwire fits into a slit in the bracket. Brackets may be attached or to a band.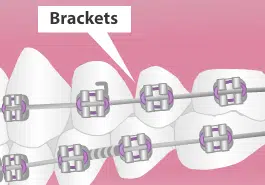 Archwire
The main wires, or archwires, are shaped specifically to fit around the arch into the bracket slots. Teeth move from the pressure that is applied by the braces. That pressure comes from the archwire, which guides the direction of the movement.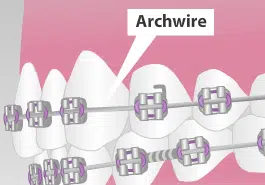 Elastics
An elastic is the tiny rubber ring that ties the archwire into the bracket.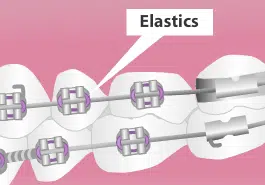 Hooks
Hooks are small attachments on the brackets used to attach elastics (rubber brands).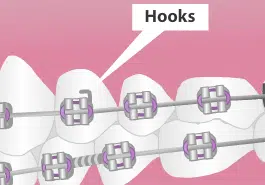 Coil Spring
The coil spring fits between brackets and over the archwire.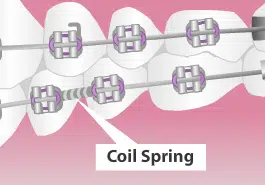 ---
Sore Teeth
During the first week after your braces are in place and routine adjustments are complete, you will likely feel some pain, soreness or discomfort. You may take acetaminophen or other non-aspirin pain relievers while you adjust to your new braces. A warm wash cloth or heating pad may reduce the soreness in your jaws.
Elastics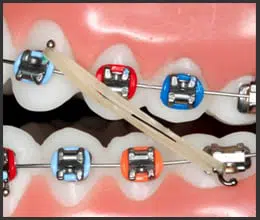 Elastics are a vital part of treatment and are also contingent upon patient compliance. They add extra pressure to the braces to help move the teeth. Generally worn at all times (excluding eating and brushing your teeth), elastics should be changed at least once a day. They come in various sizes as they are each used for a specific purpose. We will provide you with the appropriate size.
It is important to wear them consistently or treatment setbacks may occur. If only one day is missed, it could cause your teeth to shift back to their original position!