Meet Dr. Milestone
Dr. Milestone has been in practice of orthodontics since June 1980 and has offices in Paramus and West Orange, NJ. For over 30 years, Dr. Milestone has created some of the most beautiful smiles in New Jersey.
Dr. Milestone is also known as a "prevention orthodontist". He eliminates potential problems at an early age (7 years old) so that normal growth and development can occur and no permanent teeth have to be pulled.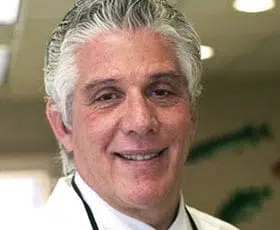 Dr. Matthew Milestone is passionate about creating beautiful smiles with Invisalign for both Adult and Teen patients (ages 11-19). He is currently one of the top Invisalign providers in New Jersey, and has treated thousands of patients with Invisalign.
Dr. Milestone is proud to have been nominated by his peers in NJ Monthly as a Top Orthodontist every year for over a decade. He has also received recognition in Guide to America's Top Dentist for the past 15 years.
Dr. Milestone continues to look to the future to build a practice where patients feel comfortable and happy. He believes the only way to treat a patient is to treat them as they are family. He vows to keep a personal experience for each patient even as he continues to grow the practice.
In his free time, Dr. Matt enjoys traveling with his family, making his own wine and relaxing at the beach.
It is a fact that, throughout the years, patients have left Dr. Milestone's office smiling like they have never smiled before.
EDUCATION AND PRACTICE SPECIALTIES
Education
Fairleigh Dickinson University, Certificate in Orthodontics, 1980
Associations
American Association of Orthodontists (AAO)
American Dental Association (ADA)
MESO, Mid-Atlantic Society of Orthodontists
NESO, North Eastern Society of Orthodontists.
Teaching Experience
Assistant Professor of Orthodontics at Fairleigh Dickinson University School of Dentistry (1980 -1990)
Nonextraction Orthodontics
Dr. Milestone has always considered prevention of orthodontic problems to be of utmost importance. He believes in seeing the children early at age 7, to help eliminate potential growth issues and to prevent the removal of permanent teeth.
Dr. Milestone was lucky to attend a course "Nonextraction Orthodontics" by D. Norman Cetlin early in his career and has been following his philosophy ever since. With great pride, I can assure you that we finish our cases with: straight teeth, stability, a healthy TMJ and a beautiful profile without the removal of permanent teeth.