Advantages of Invisalign – Invisalign is the ultimate braces alternative! Thousands of dental patients' lives and smiles have been transformed by Invisalign. Invisalign is a braces-free, invisible way to straighten your teeth. Invisalign, as opposed to braces, consists of a series of removable clear aligners that gradually straighten your teeth over several weeks. The Invisalign aligners resemble the tooth trays found in teeth whitening products sold at your local supermarket.
Invisalign: The Ultimate Brace-Free Alternative!
Invisalign braces have several distinct advantages of Invisalign over traditional braces, including:
Comfort: Because Invisalign is custom-made for your mouth, you will experience far less discomfort than if you had worn braces.
Convenience: Unlike braces, Invisalign aligners are completely removable from your mouth, making eating, flossing, brushing your teeth, or chewing gum more pleasurable and simpler. Invisalign is less costly than braces in general.
Clear: Most people will never know you are getting better your smile by using Invisalign, the invisible alternative to braces.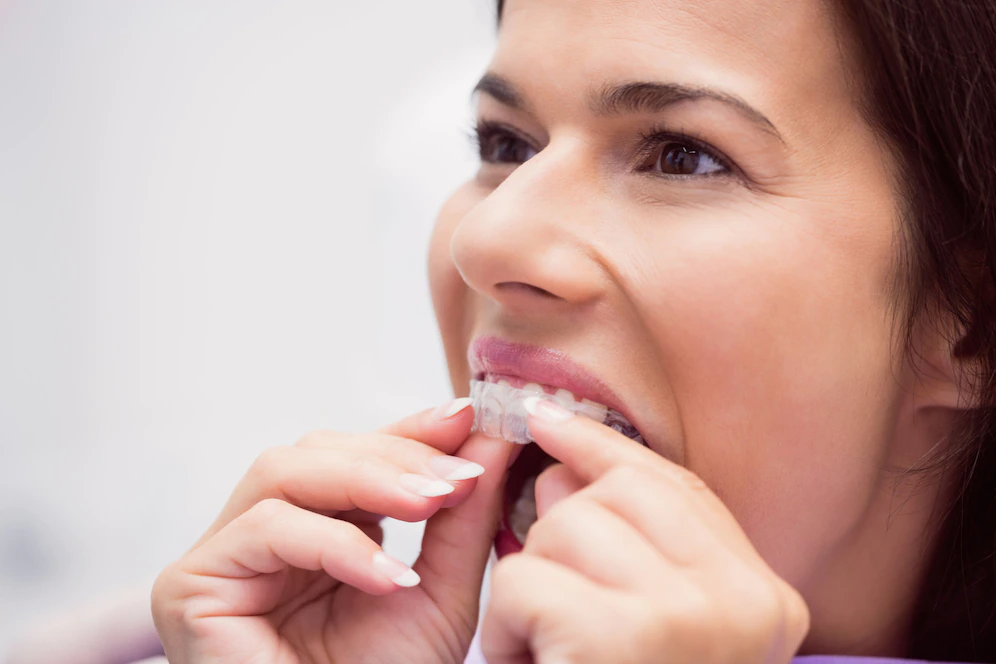 How to Locate a Reputable Invisalign Provider?
When you choose Invisalign, you want a service that is worth the money you spend. So, if you decide to use Invisalign, you must also find a qualified and experienced Invisalign provider. Invisalign is provided by dentists or Invisalign in West Orange who all have many years of experience and qualifications. An Invisalign has received years of university training in the field of dentistry but may have little experience with orthodontic procedures such as Invisalign.
If you choose an Orthodontist in West Orange to provide Invisalign, look for a highly qualified Orthodontist with a variety of certificates, including Invisalign training courses. Orthodontists in Paramus frequently take a short Invisalign course to enable them to perform this procedure; however, the more training in this field the better, so look for dentists with extensive training.
Experts frequently recommend seeing an orthodontic dentist for Invisalign because they already have extensive knowledge of the straightening process due to their specialty field.
It is more likely that this option will be more expensive, adding a few extra costs to the Invisalign process. An orthodontic dentist, on the other hand, is more likely to have more experience with teeth straightening because they have spent years studying dentistry and then orthodontics.
Although this may assist you in deciding between a dentist and an orthodontic dentist, how do you find a good Invisalign provider, whether a dentist or an orthodontic dentist? The best way to find out is to do some snooping. Inquire how many full cases they have completed; this will give you an idea of their level of experience. You can also learn about the dentist's Invisalign rating by visiting the Invisalign website, which ranks providers based on the number of cases they have completed.
How Should You Take Care Of Your Invisalign Aligners?
Another service provided by cosmetic dentistry is teeth straightening without the use of braces. This is made possible by the technology known as Invisalign. It really should be made to wear for at least 2 weeks before even being supplanted by a new set. The gums will move nearer and nearer together as the aligners are worn until the goal is met.
Cosmetic dentistry doesn't end with the procedure or the installation of the device; you must also maintain it.
Before you put on the aligner, make sure your teeth as well as the Invisalign are clean. Brush gently to clean Invisalign. If an Invisalign cleanup kit is accessible, use it; if not, clean it with regular toothpaste, but avert using cleaners containing harsh chemicals. Invisalign in Paramus is usually stain-resistant, but if an obstinate stain persists, soak the aligners in half a cup of room temperature water with 10 drops of Clorox bleach for twenty minutes. However, only do this on rare occasions. You wouldn't want this cosmetic dental device to look or feel strange as a result of bleaching.
It is not permitted to eat or drink hot foods or beverages while wearing Invisalign. Remove the Invisalign before actually consuming hot foods and beverages. By just not smoking or removing the Invisalign before smoking, you can avoid staining it. Chewing gum while wearing Invisalign will cause it to stick to an aligner. There are times when it is acceptable to eat and drink while wearing the Invisalign, and as a general rule, remove the aligner before eating and drinking.
27 Madison Ave,
Paramus, NJ 07652
New Patient: (201) 806-6581
E-mail: info@milestoneorthodontics.com