Are you looking for a reliable and skilled orthodontist in Paterson, NJ? Look no further! For comprehensive orthodontic care, Milestone Orthodontics is the place to go. They provide a variety of services, such as Invisalign, braces, orthognathic surgery, treatment for orthodontic disorders, early treatment, adult treatment, TruDenta headache relief, and the latest Itero Element Scanner technology. Milestone Orthodontics is dedicated to providing outstanding orthodontic solutions specifically suited to your needs. We have two conveniently located practices in Paramus, NJ, and West Orange, NJ.
Your Trusted Partner for Orthodontic Excellence
At Milestone Orthodontics, we recognize the importance of a happy, healthy smile. We take pleasure in being the top option for Paterson, NJ residents, and the neighboring areas, under the guidance of our skilled orthodontist in West Orange, NJ. You will receive the most advanced and efficient treatments available because of our team's commitment to being on the cutting edge of orthodontic advancements.
Services Offered By Milestone Orthodontics
Invisalign:
Invisalign is a revolutionary treatment that offers a discreet and comfortable way to straighten teeth. Instead of traditional braces, Invisalign uses clear aligners that are virtually invisible, making it an ideal option for those seeking a more subtle orthodontic solution. Whether you're a teenager or an adult, Invisalign is an excellent choice to achieve your dream smile. If you're in Paterson, NJ, Milestone Orthodontics is your go-to Invisalign provider.
Braces:
Braces remain one of the most effective and time-tested methods for correcting various orthodontic issues. Milestone Orthodontics offers a selection of braces, from traditional metal braces to ceramic braces that fit your teeth. For patients in Paterson, NJ, and surrounding areas, their skilled orthodontic staff will tailor the treatment to meet your unique needs, assuring the best possible results.
Orthognathic Surgery:
Orthognathic surgery may be recommended for patients with severe jaw misalignments or skeletal discrepancies. This corrective jaw surgery can significantly improve the functionality and appearance of the face and jaw. Dr. Matthew Milestone works closely with oral surgeons at Milestone Orthodontics to achieve comprehensive and successful results of orthognathic surgery in Paramus.
Orthodontic Disorder Treatment: 
Milestone Orthodontics specializes in diagnosing and treating various orthodontic disorders, such as overbites, underbites, crossbites, and open bites. The team uses advanced diagnostic tools and treatment techniques to address these issues effectively, helping patients achieve healthier and more balanced smiles.
Early Treatment: 
Early intervention is crucial in identifying and correcting orthodontic problems in children. Milestone Orthodontics offers early treatment options, allowing them to address developing issues such as crowded teeth and tooth decay, and guide the growth of the jaw and teeth, leading to better long-term results.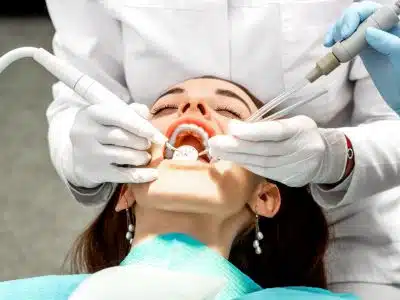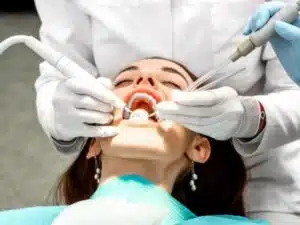 Adult Treatment: 
It's never too late to achieve a beautiful smile! Milestone Orthodontics offers specialized adult orthodontic treatments tailored to the unique needs of adult patients. Whether you're considering braces or Invisalign in Paterson, NJ, their team will help you achieve the smile you've always wanted.
TruDenta Headache Relief: 
A Holistic Approach to Wellness Beyond traditional orthodontic services, Milestone Orthodontics is proud to offer TruDenta headache relief in Paramus, NJ. Our team addresses the underlying causes of chronic headaches and migraines, providing you with a holistic approach to overall wellness.
Itero Element Scanner: 
Utilizing cutting-edge technology, Milestone Orthodontics employs the iTero Element Scanner for precise and comfortable digital impressions. Say goodbye to messy, uncomfortable impressions, as this advanced scanner ensures accurate treatment planning for Invisalign and other orthodontic procedures.
Conveniently Located for Paterson, NJ Residents
Milestone Orthodontics has two conveniently located offices, one in West Orange, NJ, and the other in Paramus, NJ. Both locations are a short distance from Paterson, NJ, making accessing our top-notch orthodontic services easy and stress-free.
Conclusion
Milestone Orthodontics, the premier Orthodontist in Paterson, NJ, stands out as the best choice for the residents of Paterson, New Jersey, when it comes to achieving a beautifully aligned and healthy smile. We stand out as the leading orthodontic provider in the area due to our wide range of services, which includes Invisalign, braces, orthognathic surgery, and cutting-edge technologies like the Itero Element Scanner. In Paramus, NJ, and West Orange, NJ, Milestone Orthodontics offers individualized care and state-of-the-art procedures.  Say goodbye to orthodontic concerns and hello to a confident new smile. Contact us today to schedule your consultation!