Orthodontists are dental specialists who are trained in the diagnosis, prevention, and treatment of dental and facial irregularities. The orthodontist's goal is to create a beautiful, healthy smile that will last a lifetime. If you're looking for an orthodontist Rutherford, you need to know where to find the best Orthodontics specialist in Rutherford.
What Makes an Orthodontist Rutherford the Best Specialist to Go to?
#1 – Education and Training
To be able to obtain an orthodontic certificate, an orthodontist Rutherford must have completed an accredited orthodontic residency program after completing dental school. This means that they have gone through years of specialized training in orthodontics.
An excellent orthodontist should also be a member of respected orthodontic associations like the American Association of Orthodontics (AAO). Some may have also done some research, teaching, and writing in the field to be able to contribute to the orthodontic community.
Dr. Matthew Milestone of Milestone Orthodontics in Paramus and West Orange NJ is a well-educated and experienced orthodontic specialist. He is a member of the AAO, American Dental Association (ADA), Mid-Atlantic Society of Orthodontists (MASO), and Northeastern Society of Orthodontists (NESO).
He has also taught as an Assistant Professor of Orthodontics at Fairleigh Dickinson University School of Dentistry in the past.
#2 – Experience in the Field
The number of years an orthodontist Rutherford has been in practice is also a good indicator of how experienced they are. The orthodontist you choose should have years of experience in treating different types of orthodontic cases.
This way, you can be sure that your orthodontist will be able to properly diagnose your orthodontic problem and come up with the best treatment plan for you.
Dr. Milestone has been in orthodontic practice for over 30 years. He uses the latest orthodontic technology and techniques to provide his patients with the best possible care. He is one of the top Invisalign providers in New Jersey and has treated thousands of patients with Invisalign.
#3 – Treatments Provided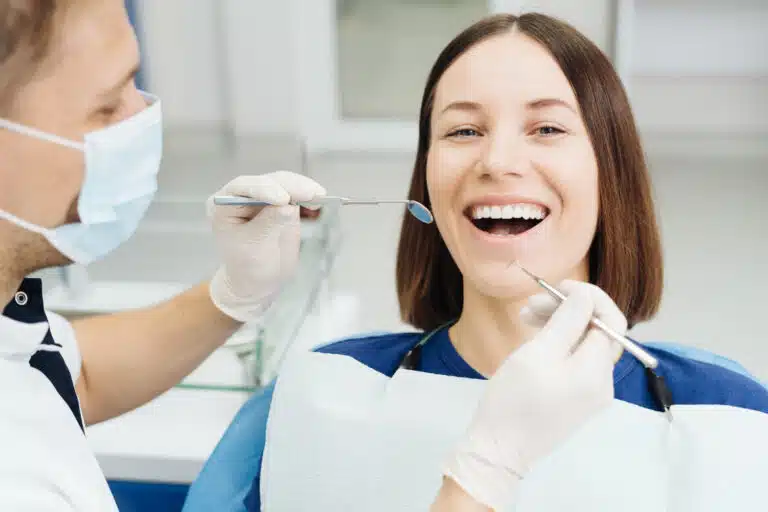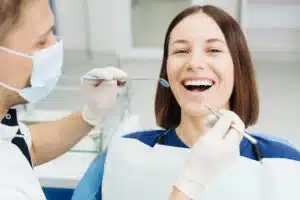 When choosing an orthodontist Rutherford, you should also consider the different types of treatments they provide. This is because there are currently many options, and you need to have the liberty to choose based on your needs and preferences.
For instance, some orthodontists may only provide metal braces while others may offer clear or invisible braces like Invisalign. You should also consider if the orthodontist offers early treatment or adult orthodontics.
At Milestone Orthodontics, you can find every type of treatment, namely: early treatment, adult treatment, metal or ceramic braces, SureSmile robotic braces, Invisalign, Light Force, Propel VPro+, iTero® element scanner, TruDenta® headache relief, and orthognathic surgery.
#4 – Payment Plans
Orthodontic treatment can be quite expensive and not everyone has the luxury to pay for it all at once. This is why it's important to choose an orthodontist that offers different payment plans.
Some orthodontic offices allow their patients to make monthly payments while others offer a discount for those who pay the orthodontic fee in full upfront. There are also orthodontists that offer in-house financing with 0% interest.
Milestone Orthodontics offers a variety of payment options to meet your needs including 0% in-house financing for Invisalign and braces. Our office accepts payments by Visa, MasterCard, American Express, and Discover credit cards. For your convenience, we offer extended financing through Care Credit as well.
If your insurance covers orthodontic treatment, you will receive the benefit of reduced personal costs. Many insurance policies have a lifetime orthodontic benefit that is distinct from regular dental insurance, you may also qualify for Invisalign. Insurance policies vary, so we will review your insurance to determine the appropriate course of action.
#5 – Specialty of the Orthodontist Rutherford
It's also important to choose an orthodontist that specializes in some type of treatment. While it's important that they can deliver quality treatment for all, having a specialty means that they're more focused on a certain type of orthodontic treatment.
For instance, Dr. Milestone has been known as a "prevention orthodontist" because he eliminates potential problems at an early age (7 years old). This is crucial for growth and development to occur, and no permanent teeth have to be pulled.
Despite this, Dr. Milestone is passionate about creating beautiful smiles with Invisalign for both adult and teen patients (ages 11-19). He can diagnose and create a treatment plan for each unique patient based on their age-appropriate orthodontic needs.
#6 – Technology
Technology has played a big role in orthodontics lately. With the introduction of new devices and treatments, orthodontists now have a better way of providing quality treatment to their patients.
Some orthodontists have even started using 3D imaging and digital scans to get a better look at their patients' teeth and jaws. This helps them create a more accurate treatment plan.
At Milestone Orthodontics, we use state-of-the-art technology to provide our patients with the best orthodontic treatment possible. We utilize the iTero® element scanner and the TruDenta® headache relief system to deliver quality care. We can also accelerate your treatment time with braces and Invisalign using the Propel VPro+ system.
Schedule a Consultation with the Best Orthodontist Rutherford Today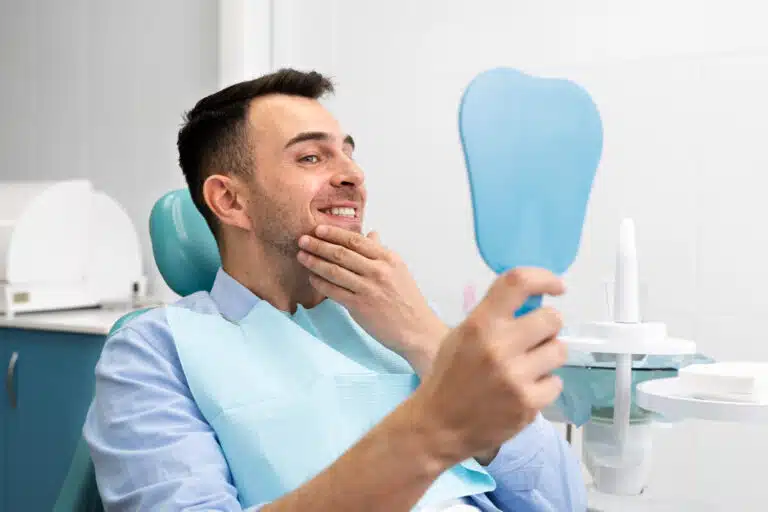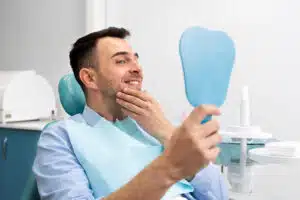 If you want to receive the best orthodontic treatment possible, it's time to schedule an appointment with Dr. Matthew Milestone and the team at Milestone Orthodontics. We offer a variety of orthodontic treatments and payment options to meet your needs.
Our friendly doctor and staff know the importance of choosing the right orthodontic practice for you and your family. We strive to provide our patients with the absolute best care possible and to produce amazing results that exceed expectations.
Book an appointment today to see what we can do for you! Our two offices are located in West Orange and Paramus, NJ. You can also contact us by phone at (973) 354-5597 (West Orange), and (201) 806-6581 (Paramus) or by email at info@milestoneorthodontics.com. We can't wait to hear from you!