Are you looking for an orthodontist near me in Fair Lawn NJ to assist with your or your loved one's dental needs? Look no further than Milestone Orthodontics. We focus on providing the definitive best orthodontic care to our patients in a friendly and modern environment. Dr. Matthew Milestone along with the outgoing staff of Milestone Orthodontics is equipped with the latest orthodontic knowledge. Milestone Orthodontics works tirelessly to provide wonderful treatment to our patients. Located nearby, we are able to conveniently serve NJ excellent care on an individual basis.
Community Driven Orthodontics
If you are looking for an orthodontist for you or your loved ones, Milestone Orthodontics is here for you. Offering orthodontic care to people of all different ages, we can create a plan together that works well for you. The best way to ensure that you receive the care you deserve is by scheduling an evaluation with an orthodontist near me in Fair Lawn, NJ. To make certain we are able to help all patients, we accept many major forms of insurance. We also offer payment plans to work with any budget. Thanks to utilizing insurance or a payment plan, you can cut down on your cost of treatment. However, check with your insurance to be sure.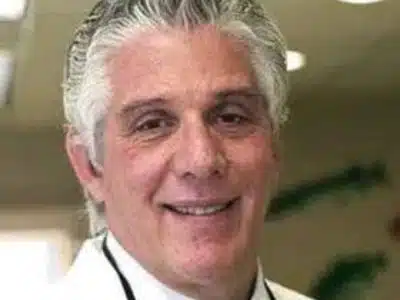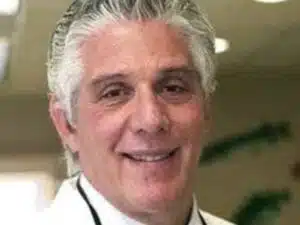 Why Choose Milestone Orthodontics?
Milestone Orthodontics has been a trusted name in orthodontic care in Fair Lawn, NJ, for years. Here are some reasons why you need to select our practice for all of your orthodontic requirements:
Professional expertise:
Our board-certified orthodontist Paramus NJ, Dr. Milestone, has years of expertise in treating orthodontic patients and is committed to giving you the best possible care. You will receive the most effective and efficient care possible because Dr. Milestone and our team of professionals are updated with the most recent advancements in orthodontic technology.
Personalized Treatment:
At Milestone Orthodontics, we recognize that every patient has different orthodontic requirements. In order to design personalized treatment plans suitable to your specific requirements, we take the time to understand your specific problems and goals.
State-of-the-Art Technology:
In order to provide you with the best results, our orthodontic office uses innovative orthodontic technology. Whether you want Invisalign Paramus NJ or traditional braces, we use the latest and most modern equipment to assure a reliable and efficient treatment.
Comfortable and Inviting Environment:
We understand that some people find it stressful to visit an orthodontic office. To make you feel at ease and at home during your visit, Milestone Orthodontics has created a welcoming and pleasant environment for its patients.
Orthodontic Treatments Offered at Milestone Orthodontics
At Milestone Orthodontics, we provide a variety of orthodontic treatments, such as:
Traditional Braces:
The most frequently used braces nowadays are still traditional metal ones. They effectively treat orthodontic problems, such as overbites and underbites, crowded or misaligned teeth, and overbites.
Invisalign:
Invisalign clear aligners are an excellent option for individuals who want a more discreet and comfortable orthodontic treatment. These aligners are virtually invisible, making them an ideal option for those who don't want to wear traditional metal braces.
Clear Braces:
Clear braces work similarly to traditional metal braces, but they are less visible. They are made of clear or tooth-colored brackets and wires, which blend in with your teeth, making them less noticeable.
Retainers:
Retainers are an essential part of orthodontic treatment. They help maintain the position of your teeth after your braces or clear aligner treatment is complete.
Where Do I Find An Orthodontist In Fair Lawn, NJ?
As a leading Fair Lawn, NJ orthodontist, Dr. Milestone is vigilant in providing low-cost orthodontic care including Invisalign Fair Lawn, Invisalign Teen, braces, and clear braces to all patients in the area. At Milestone Orthodontics, we know that the cost of braces and orthodontic treatment can differ on a case-by-case basis. As a result, we always work with our patients to make certain that treatment costs are never too much to handle. Furthermore, we believe a healthy smile is something everyone deserves to see in the mirror.
What Can An Orthodontist Do?
Orthodontics is a part of health care mainly focused on fixing the alignment of teeth and jaws. In effect, giving patients a lovely smile. In fact, orthodontic services can help when it comes to dental issues such as:
Spacing between teeth
Overbite/underbite/crossbite
Open bite
Crowded teeth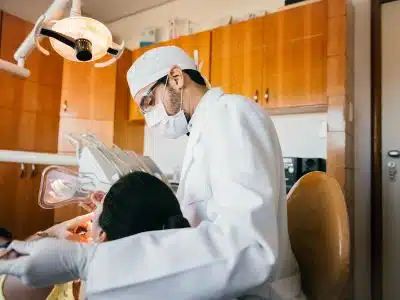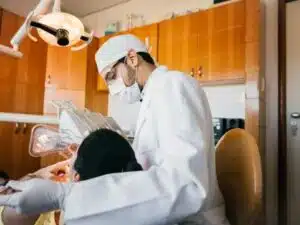 Benefits Of Orthodontic Treatment
Higher self-esteem
Improved speech
Improved overall health
Better appearance
Better chewing
Finding an Orthodontist Near Me in Fair Lawn, NJ
If you're searching for an "orthodontist near me" in Fair Lawn, NJ, Milestone Orthodontics is the perfect choice for you. Dr. Milestone and the staff at Milestone Orthodontics are professionals in orthodontic treatment. We are excited to answer any questions pertaining to Invisalign, Invisalign Teen, braces, and clear braces near me in Fair Lawn, NJ, and surrounding areas. If you would like to schedule a free consultation with Dr. Milestone, please contact Milestone Orthodontics at the respective office. We have locations in Paramus, NJ (201) 845-8411 as well as West Orange, NJ (973) 325-1777.