Invisalign is probably the best alternative for people who are looking to get braces but don't want to deal with the hassle and appearance of metal brackets and wires. It is a great option for people of all ages, and there are many patients who are seeking to get Jersey City Invisalign to take advantage of the clear aligner technology.
So, if you're one of the many people looking for Invisalign near Jersey City, NJ, you're in the right place. Getting Invisalign Jersey City or any other area is an easy task, as long as you know what to look for. In this article, we'll take a look at some of the things you should keep in mind when searching for Invisalign near Jersey City.
#1 – Check for the orthodontist's credentials.
The first thing you'll want to do when looking for Invisalign near Jersey City is to check for the orthodontist's credentials. An orthodontist is required to have a license in order to practice, so you'll want to make sure that the one you're considering is indeed licensed.
In addition, you can also check for the orthodontist's affiliations with professional organizations, such as the American Association of Orthodontists (AAO). These affiliations show that the orthodontist is up to date on the latest Invisalign Jersey City treatments and technology.
#2 – Determine if they are certified to offer Invisalign.
Not all orthodontists are certified to offer Invisalign, so you'll want to make sure that the one you're considering is indeed certified. Invisalign is a trademarked system, so only orthodontists who have been specifically trained and certified by Invisalign can offer the treatment.
Invisalign Jersey City technology uses digital scanning and 3D printing to create clear aligners that are custom-made for each patient. These custom aligners gradually move the teeth into the desired position over time.
#3 – Find out about their experience.
When you're looking for Invisalign near Jersey City, you'll also want to find out about the orthodontist's experience. Invisalign has been around for many years but has been gaining popularity in recent years, so you'll want to make sure that the orthodontist you're considering has plenty of experience with Invisalign.
Aside from Invisalign, the doctor's experience in working with different cases and different appliances can give you an idea of the kind of treatment you can expect. In general, orthodontists who have been working with patients for many years are more likely to be able to provide you with the best possible treatment.
#4 – Ask if they offer treatments other than Invisalign.
Sometimes, Jersey City Invisalign may not be the best option for you. In these cases, it's important to find an orthodontist who can offer other treatment options as well. Invisalign is just one type of orthodontic treatment, and there are other methods that may be more suitable for your specific case.
At Milestone Orthodontics, we offer all types of braces such as traditional metal, clear ceramic, Damon system, in-ovation, Lightforce, and SureSmile robotic braces. Our services also feature Propel V-Pro+ for faster treatment, TruDenta headache relief, and orthognathic surgery. This means that we can offer you the best possible treatment based on your specific needs.
#5 – Consider the cost of Invisalign.
Jersey City Invisalign treatment can be expensive, so you'll want to make sure that the orthodontist you're considering offers payment plans or financing options. This will help you to spread out the cost of Invisalign over a period of time, making it more affordable.
You can expect affordable, high-quality treatment from Milestone Orthodontics for Invisalign and any other treatment. We also partner with many dental insurance companies to make sure that you get the most out of your coverage.
#6 – Check their location.
Finally, you'll want to consider the orthodontist's location when looking for Invisalign near Jersey City. You'll want to find an orthodontist who is conveniently located so that you can easily get to your appointments.
Our office in Paramus NJ is only about 15 miles from Jersey City, making it a convenient option for those looking for Jersey City Invisalign treatment. We also have an office in West Orange NJ where we offer the same type and quality of treatments.
START YOUR JERSEY CITY INVISALIGN JOURNEY WITH THE BEST PROVIDER NEAR YOU!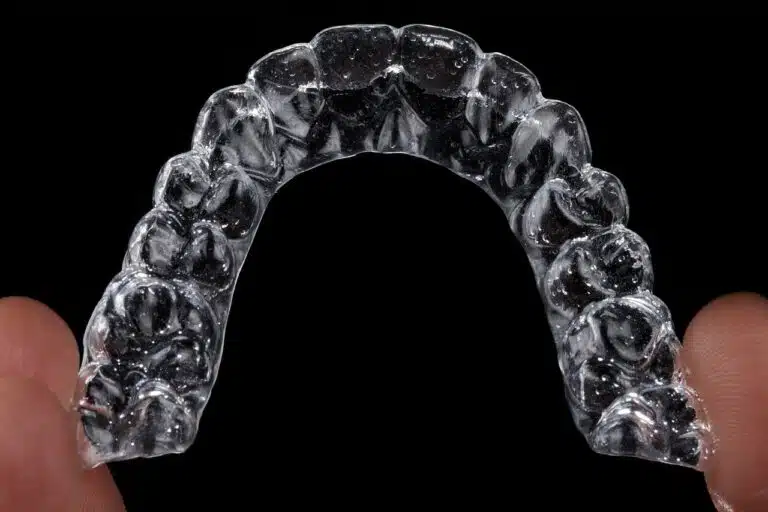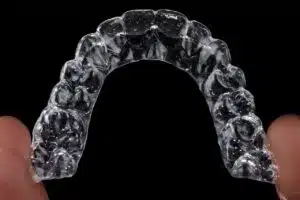 Dr. Matthew Milestone has been in the practice of orthodontics since June 1980. For over 30 years, He has created some of the most beautiful smiles in New Jersey using Invisalign and other state-of-the-art orthodontic treatments.
Dr. Milestone is an orthodontist for patients of all ages. As a matter of fact, he is also known as a "prevention orthodontist". He eliminates potential problems at an early age (7 years old) so that normal growth and development can occur, and no permanent teeth have to be pulled.
With Milestone Orthodontics, you can expect high-quality Invisalign treatment at an affordable price. We offer Invisalign for patients of all ages and we also offer payment plans and financing options to make Invisalign more affordable.
Start your journey towards a straighter, healthier smile with Jersey City Invisalign from Milestone Orthodontics today! Contact us to schedule a free consultation.