Are you curious about the differences between Invisalign Vs. Braces In Paramus NJ? Our team at Milestone Orthodontics is dedicated to keeping our patients knowledgeable and informed about the latest options in orthodontic treatment.
Where Can I Find Invisalign Vs. Braces Near Me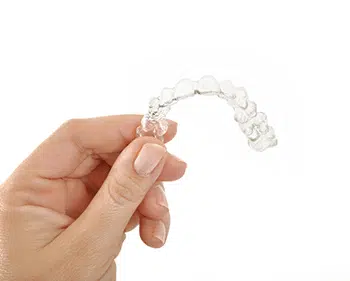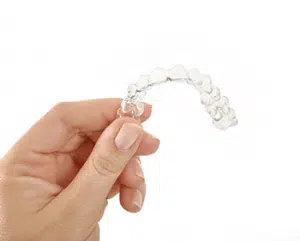 At Milestone Orthodontics, we specialize in orthodontic care at an affordable cost including Invisalign, Invisalign Teen, clear braces, and braces in Paramus and surrounding areas of Bergen County. We are conveniently located near Westfield Garden State Plaza and Arcola Country Club.
How Does It Work?
Invisalign
The Invisalign system uses clear aligners that consist of lightweight thermoplastic known as SmartTrack material. Invisalign is custom-made to gently and gradually shift teeth into alignment. Each set of Invisalign aligners is worn for about two weeks until they are replaced by the next set in the series.
Braces
Braces are made up of stainless steel brackets which are bonded to the front of teeth and tied together using elastics and archwires. These archwires and elastics are periodically tightened throughout the duration of treatment in order to maintain consistent force and attain desired results.
What Are The Benefits?
Braces and Invisalign both offer their own unique advantages that may appeal to different patients depending on their lifestyle. During a complimentary consultation, a Paramus orthodontist will assess your needs, discuss financial options, and help determine the best treatment option available for your needs.
Benefits Of Invisalign
| | |
| --- | --- |
| Removable | Clear aligners can be taken out whenever needed to eat, clean, brush, or floss. |
| Invisible | Clear and undetectable so no one will notice your orthodontic treatment unless you tell them. |
| No restrictions | Continue enjoying all of your favorite foods and brushing like normal throughout the entire duration of treatment. |
| No discomfort | Invisalign is made of smooth, lightweight thermoplastic with SmartTrack technology for maximum comfort and results. |
Benefits Of Braces
| | |
| --- | --- |
| Powerful | More effective fixing complex orthodontic issues that may not be possible with Invisalign. |
| Reliable | Braces work 24/7 during treatment. Invisalign only works while being worn, which requires more discipline and responsibility. |
| Low maintenance | No extra cleaning necessary aside from routine brushing and flossing. |
Finding The Difference Between Invisalign Vs. Braces In Paramus NJ
Dr. Milestone and our team at Milestone Orthodontics are professionals in orthodontic care. We are happy to answer any questions you may have involving Invisalign, Invisalign Teen, clear braces, and braces in Paramus NJ, Rutherford NJ, Saddle Brook NJ, Passaic NJ, Ridgewood NJ, Fair Lawn NJ, Rochelle Park NJ, Elmwood Park NJ, Hackensack NJ, and surrounding areas of Bergen County NJ. Contact Milestone Orthodontics to schedule a free consultation today. Call now! (201) 845-8411.