If you are eager to start your quest toward better orthodontic health, you may be weighing a few different options. You may be familiar with direct to consumer orthodontic treatments, and the promises they make to consumers looking for straighter teeth. There are however some unmentioned risks in getting involved with a mail order orthodontic system. This is especially true when considering Invisalign. Treatment with Invisalign technology is something best left to professionals, and there are many reasons why! Get Invisalign right the first time at Milestone Orthodontics.
Be Wary of Direct To Consumer Orthodontics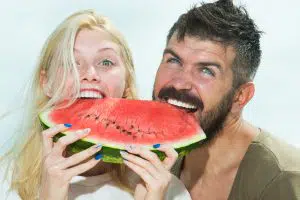 First you should be aware of the dangers that lie within direct to consumer orthodontics. As well as how you can best avoid them. Due to prospective hazards of mail order aligner systems, the American Association of Orthodontics suggests that you avoid direct to consumer orthodontics. Far superior to any direct to consumer system is to actually be seen by a certified orthodontist or dental professional. All stages of orthodontic treatment including check-ups, X-rays, straightening strategies, prescriptions, and regular assessments of your orthodontic health should be taken care of by a pro. A qualified orthodontist can do more for you than any mail order system can.
Health Concerns of Direct to Consumer Orthodontics
Health concerns can emerge from even the most carefully devised mail order aligners. Most of these programs work on the basis of photographs or scanned images of your teeth. There is really no thorough consultation to see the underlying condition of your oral health. This means that some potential issues may be left unresolved if they aren't addressed before treatment begins. Aside from this, getting Invisalign right the first time means that you will have a long lasting, healthy smile. Nobody wants to dedicate more time than necessary to their orthodontic treatment. Not implementing treatment with Invisalign correctly the first time around can be a mistake. By not seeing Dr. Milestone or a qualified orthodontist, improper treatment can lead to negative effects further down the road, more time in an orthodontists chair, and more money spent.
How Milestone Orthodontics Handles Invisalign
Milestone Orthodontics is confident that we will get Invisalign right the first time, and give you the smile you've been looking forward to seeing. We now offer a special deal on Invisalign to our patients. Our offer is $500 off complete treatment with Invisalign, with payments as low as $149 a month. In addition we offer free teeth whitening for all of our adult Invisalign patients!This is a great deal from an orthodontist that cares about his patients. We are looking forward to improving your smile!
---
Dr. Milestone and our team at Milestone Orthodontics are experts in orthodontic care. We are here to answer any questions or concerns you may have regarding Invisalign treatment in Paramus NJ, West Orange NJ, Nutley Nj, Union NJ, Caldwell NJ, Montclair NJ, and the surrounding areas of Essex County NJ. Contact Milestone Orthodontics to schedule a free consultation today. Call now (201) 845-8411.