Invisalign in Rutherford has been one of the fast-emerging orthodontic treatments in recent years. Its popularity is due to the fact that it offers a more aesthetic and comfortable alternative to traditional braces.
One of the major concerns of patients considering Invisalign is the cost. How much does Invisalign cost? What is included in the price? Is there any way to get a discount? Let's expand on that and give you all the information you need to make an informed decision about Invisalign.
How Much Does Invisalign in Rutherford Cost?
Dr. Matthew Milestone is a premier provider of Invisalign in Rutherford, with offices in Paramus and West Orange, NJ. Most patients ask this question before anything else—how much would it cost to get Invisalign treatment?
Generally, the price ranges from around $5,000 with options from $3,500 to $7,000. The exact amount will depend on the severity of your case, how many aligners you need, and which additional services are required.
With Milestone Orthodontics, you can get it at a reasonable cost with flexible payment terms and CareCredit option. We understand that getting Invisalign is a significant investment, and we want to make it as affordable as possible for you.
What's Included in the Cost?
The initial consultation is always free. We will conduct a thorough examination and evaluation of your teeth to see if Invisalign is the right treatment for you.
If we determine that Invisalign is the best solution, we will take x-rays, photos, and dental impressions to map out a treatment plan. This will be used to create your custom aligners.
Once the aligners are ready, you will come in for a fitting. We will go over the treatment plan and how to use the aligners properly. You will receive your first set of aligners and be on your way to a straighter, healthier smile.
Follow-up appointments will be scheduled every four to six weeks to monitor your progress and give you the next set of aligners. The entire treatment usually takes 12 to 18 months, but this will vary depending on the individual case.
All these processes, from start to completion, compose the entire cost of the treatment.
What Other Factors May Affect the Cost?
#1 – Severity of misalignment
The more severe your misalignment is, the more aligners you will need and the longer the treatment will take. This means that the cost will be higher as well.
Dr. Milestone will be able to give you a more accurate estimate of the cost after taking an impression of your teeth and creating a treatment plan.
#2 – Compliance
In order for Invisalign to work, you need to wear the aligners for at least 20 to 22 hours every day. If you do not wear them as prescribed, the treatment will take longer, and you may need to purchase additional aligners. This will increase the cost of the treatment.
It is important to follow the instructions given to you by Dr. Milestone to ensure that the treatment is effective and affordable.
#3 – Insurance Coverage
Some dental insurance plans cover Invisalign, but this will vary depending on your individual policy. We recommend that you check with your insurance provider to see if Invisalign is covered.
If your insurance does cover Invisalign, it is likely that they will only cover a portion of the cost. You will be responsible for paying the remaining balance. You can also buy a separate dental plan which covers Invisalign so that you can get some help with the cost.
Invisalign Rutherford: The Best Provider in the Area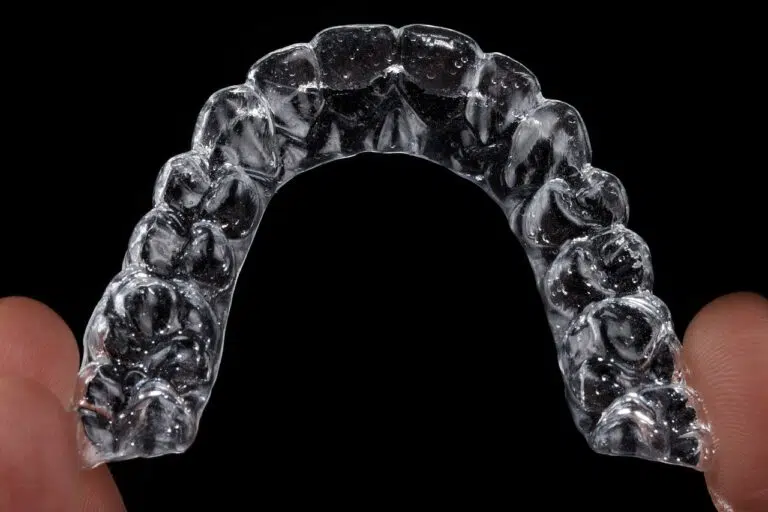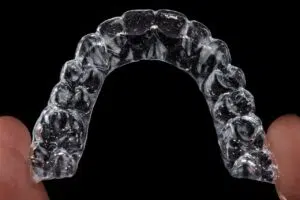 Dr. Matthew Milestone is one of the top providers of Invisalign in Paramus and West Orange, NJ. Both locations are only a short drive from Rutherford.
He has been providing high-quality orthodontic care in New Jersey since 1980. Despite this, he always stays updated on the latest technology and techniques to provide his patients with the best possible care.
Getting Invisalign from a trusted provider makes sure that you are making the most of your investment. You can be confident that you are getting the best possible treatment for your needs.
We also offer other Rutherford orthodontics treatments such as early treatment, traditional braces, light force orthodontics, SureSmile braces, orthognathic surgery, and TruDenta® headache relief.
Contact us for any questions or schedule your FREE consultation to see if Invisalign Rutherford is right for you!