Do you have a crooked smile that you would like to fix? Are your teeth not quite lining up the way you want them to? If so, orthodontics and an orthodontist in Rutherford may be the solution for you!
What is Orthodontics?
Orthodontics is the branch of dentistry that deals with the diagnosis, prevention, and correction of mispositioned teeth and jaws. An orthodontist in Rutherford can use a variety of methods to straighten your teeth, including braces, retainers, and other appliances.
In order to practice orthodontics, dentists must complete an accredited orthodontic program after they receive their DDS or DMD degree. This additional training takes two to three years on top of the four years of dental school. As a result, orthodontists are experts in straightening teeth!
Why Do You Need Orthodontics?
#1 – Your teeth are misaligned – crowding, gaps, overbite, underbite, etc.
Orthodontics can help to correct these issues so that your teeth are aligned properly. This not only gives you a straighter, more aesthetically pleasing smile; it also helps to improve the function of your teeth. For example, if you have an overbite or underbite, orthodontics can help to correct it so that you are able to bite and chew properly.
#2 – You have a speech issue.
While speech issues may come from a wide range of causes, misaligned teeth can sometimes be the culprit. If your teeth are not aligned properly, it can affect the way that you produce certain sounds when you speak. An orthodontist in Rutherford can assess your speech and determine if orthodontics may be able to help.
#3 – You are experiencing pain in your mouth and jaw.
Misaligned teeth can sometimes cause pain in your jaw or around your temporomandibular joint (TMJ). This is because your teeth may not be meeting properly when you bite down, which puts extra strain on your jaw. Orthodontics can help to correct this so that you no longer experience pain.
What are the Different Orthodontic Treatments Available?
There are many different orthodontic treatments available, and the best one for you will depend on your specific situation. Here are some of the most common orthodontic treatments:
#1 – Metal Braces
This is the most traditional form of orthodontic treatment, and it is also the most visible. Metal braces consist of metal brackets that are glued to your teeth, and a wire that runs through the brackets. The wire is tightened over time in order to gradually straighten your teeth.
Metal braces are highly effective in correcting a wide range of orthodontic issues. A lot of orthodontists recommend them for children and teens because they are the most durable type of braces. And though braces at the front of the teeth are the most popular, you can also get lingual braces that go at the back for less visibility.
#2 – Clear Ceramic Braces
Ceramic braces are similar to metal braces, but the brackets are made of ceramic material instead of metal. This makes them less visible than metal braces, which can be a major advantage for patients who are concerned about their appearance.
They are used to treat the same orthodontic issues as metal braces, but they may not be quite as durable. As a result, ceramic braces are usually recommended for adults and older teens.
#3 – Invisalign Clear Aligners
Invisalign clear aligners are a popular orthodontic treatment for adults and older teens. They are made of clear, plastic material that is virtually invisible when worn. Aligners are also removable, which makes them more comfortable and easier to clean than braces.
With Invisalign, you will need to wear a new set of aligners every two to four weeks. Each new set of aligners will be slightly different, and they will gradually move your teeth into the desired position.
#4 – Orthognathic Surgery
Orthognathic surgery is a type of orthodontic treatment that is used to correct severe orthodontic issues. It is usually only recommended for adults, as it is a more invasive treatment option.
With orthognathic surgery, the orthodontist will need to make cuts in your jawbone in order to reposition it. This can be a very effective treatment, but it does have some risks involved. As a result, orthognathic surgery is usually only recommended as a last resort.
Best Orthodontist near Rutherford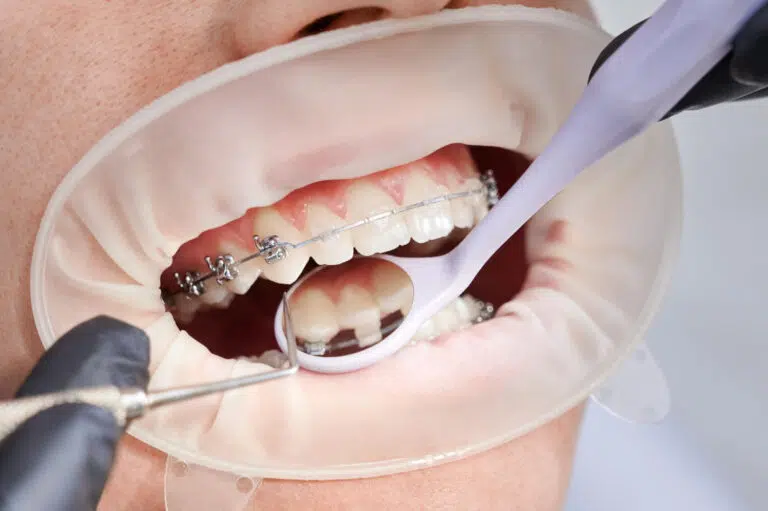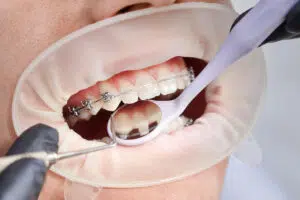 If you are considering orthodontics, be sure to see the best orthodontist near Rutherford—Dr. Matthew Milestone! His offices in Paramus and West Orange, NJ just require a 25-minute drive from Rutherford.
Getting the best treatment in orthodontics is crucial to receiving fast and efficient results. Dr. Miles is an expert in both early treatment and adult care. He is known as a "prevention orthodontist" as he works to eliminate potential problems at an early age.
Dr. Milestone is proud to have been nominated by his peers in NJ Monthly as a Top Orthodontist every year for over a decade. He has also received recognition in Guide to America's Top Dentist for the past 15 years.
Contact our office today and receive a complimentary orthodontic consultation! We look forward to meeting you and helping you achieve a beautiful, healthy smile.