At Milestone Orthodontics, we think every smile is a milestone that deserves to be celebrated. Our passion is to empower people to embrace their individuality and produce beautiful smiles. This blog post will discuss the problem of being bullied while wearing braces Saddle Brook, NJ, and explain how Milestone Orthodontics is dedicated to helping patients who experience this issue. Despite their orthodontic journey, everyone has the right to feel secure and at ease in their own skin.
Understanding the Impact of Bullied Braces:
Braces have long been a popular dental treatment for overbites, misaligned teeth, and other orthodontic problems. While they improve dental health and appearance, they can also cause insecurity in certain people. Unfortunately, bullying with braces is rather frequent, especially in adolescence when self-esteem is particularly fragile.
Bullying can take many forms, from nasty remarks and name-calling to exclusion and social isolation. Feelings of humiliation, worry, and low self-confidence may result from these situations. It is critical to approach this problem sensitively and provide a welcoming environment for people receiving orthodontic treatment.
Milestone Orthodontics: Embracing Uniqueness and Empowering Smiles
Every smile is special, and Milestone Orthodontics thinks that should be appreciated. Our staff and Dr. Matthew Milestone are dedicated to giving our patients a secure and welcoming environment. We are aware of the emotional effects of braces bullying and work to create an atmosphere in which people feel heard, supported, and in control.
Empathy and Understanding:
The Milestone Orthodontics staff firmly believes in the power of empathy and understanding. We take the time to hear the concerns and experiences of our patients, creating an atmosphere of open communication without restrictions. Developing a strong doctor-patient relationship ensures that our patients feel protected and at ease during their orthodontic journey and their overall dental health.
Educating Patients and Families:
Education is a crucial component of our approach. We prioritize educating our patients and their families about the advantages of receiving orthodontic care and the brief temporary nature of braces in West Orange. We help people understand that braces are a step towards a healthier and more confident smile by dispelling common fears and misconceptions.
Promoting Self-Confidence:
Our mission focuses on developing self-confidence. We actively promote good self-image and self-esteem by emphasizing the uniqueness of every individual's smile. Our patients are encouraged to see their braces as an expression of their own development and progress. Through our words, deeds, and individualized care, we aim to promote resilience and courage in the face of bullying.
Creating a Supportive Community:
At Milestone Orthodontics, we promote a helpful community within and outside our office. People going through situations that are comparable can connect with one another through our website, social media channels, and patient gatherings. We hope to build a network of support for our patients that will assist them in overcoming the difficulties of wearing braces while being teased.
Anti-Bullying Initiatives:
We regularly participate in anti-bullying campaigns in the area of Saddle Brook, New Jersey. Milestone Orthodontics works with schools, neighborhood groups, and parents to spread awareness about the effects of bullied braces and foster an accepting attitude. By educating the public, we aim to reduce stigma and create a more accepting atmosphere for orthodontic patients.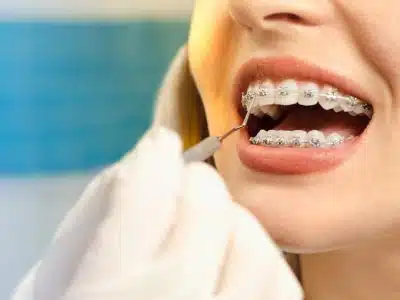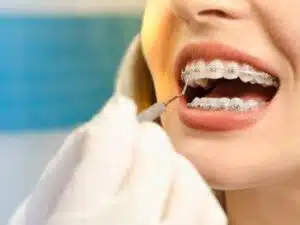 Conclusion
At Milestone Orthodontics, we know the emotional toll that wearing braces while being bullied may have on individuals. Throughout their orthodontic experience, our Saddle Brook, NJ, patients should feel powerful and confident because of the encouraging environment. We want to make a world where everyone smiles, braces or not, through fostering empathy, education, and community involvement. Let's work together to accept individuality and create a future free from the stigma of bullied braces. Request an appointment with us right away to book your consultation and start on the path to a self-assured, gorgeous smile!