Living in Rochelle Park, NJ and its surrounding areas is an amazing experience. With its stunning landscapes and diverse attractions, it's no wonder why so many people choose to call this beautiful area home. When it comes to orthodontic care though, finding the right orthodontist near Rochelle Park, who can provide quality services and treatment, is essential for all people with teeth alignment or smile concerns.
So, where can you find an orthodontist near Rochelle Park who can meet all your orthodontic needs? Introducing Milestone Orthodontics with office locations in Paramus, NJ and West Orange, NJ. Our Paramus office is only a short 6 minute drive away, which makes it easily accessible for your orthodontic care.
Dr. Matthew Milestone is a trusted orthodontic care provider in the area who has helped countless patients straighten their teeth and achieve the smiles of their dreams.
Why Choose Milestone Orthodontics?
#1 – Years of Experience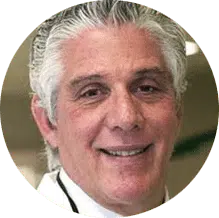 Dr. Milestone has been in the practice of orthodontics since 1980. With over 40 years of orthodontic experience and thousands of satisfied patients, you can trust that Dr. Milestone can provide you with the highest quality orthodontic care.
And while he's been in the field for years, Dr. Milestone is constantly staying up to date in orthodontic advancements so he can provide modern and comfortable services to the patients of today. He is a member of the American Association of Orthodontists (AAO), American Dental Association (ADA), MESO, Mid-Atlantic Society of Orthodontists, NESO, and Northeastern Society of Orthodontists.
#2 – Prevention Orthodontist
Dr. Milestone has been known as the "prevention orthodontist," approaching treatment in a way to eliminate problems at an early age. He encourages patients as young as 7 years old to come in for orthodontic screenings and consultations to detect any orthodontic issues before they become more difficult to treat.
Additionally, he is committed to the principle of "non-extraction orthodontics." It is the idea of treatment without the removal of teeth. He provides solutions to fit each patient's individual needs without compromising dental health and functioning.
As a matter of fact, Dr. Milestone was lucky to attend a course about this principle by D. Norman Cetlin early in his career and has been following his philosophy ever since. With great pride, he can assure patients that treatments result in straight teeth, stability, a healthy TMJ, and a beautiful profile without the removal of permanent teeth.
#3 – Award-Winning
Milestone Orthodontics is an award-winning orthodontic practice. We are honored to have been chosen as one of the Jersey Choice Top Dentists by the New Jersey Monthly since 2002. Dr. Milestone has also been awarded the Top 1% Invisalign orthodontic provider in North America and Top Invisalign Practice in New Jersey 2015-18.
We have also been awarded the Consumers' Research Council of America – Excellence Award for America's Top Dentist for 2011-18, as well as one of America's Best Dentists since 2003. These are great indications of the quality of service and orthodontic care we provide to the community.
#4 – Reviews and Patient Testimonials
At Milestone Orthodontics, we are proud to have a lot of positive reviews on websites such as Google and Facebook. We are thankful for our patients' kind words, taking the time to share their orthodontic journey with us.
#5 – Wide Range of Services
When you choose Milestone Orthodontics, you are getting access to a wide array of orthodontic services.
Our selection of orthodontic appliances for teeth straightening includes:
Traditional Metal Braces
Clear Ceramic Braces
Damon System Braces
In-Ovation System Brace
LightForce Orthodontic Braces
SureSmile Robotic Braces
Invisalign
We also offer augmentations to orthodontic treatment, such as the PROPEL VPro +. It is a rechargeable device that accelerates tooth movement and shortens treatment time. If you are experiencing chronic headaches, we also provide the TruDenta System of relief. Additionally, Dr. Milestone performs orthognathic surgery and other treatments for orthodontic disorders in Paramus.
Consult The Best Orthodontist Near Rochelle Park — Milestone Orthodontics
To get a personal experience of the orthodontic treatment we offer at Milestone Orthodontics, set up an appointment with our orthodontist in Paramus, NJ. You have nothing to lose as initial consultations are FREE!
We can help you discover your specific misalignment issue and provide you with the orthodontic care you need to have beautiful, healthy teeth and a confident smile. After a comprehensive evaluation using a digital scanner and low-radiation X-ray, Dr. Milestone will discuss the orthodontic options available to you and recommend the best orthodontic solution for your unique needs.
Contact us today to get started! Visit our website or call us at 201-806-6581 (Paramus Office) to book an orthodontic evaluation. We look forward to helping you achieve the beautiful smile of your dreams!